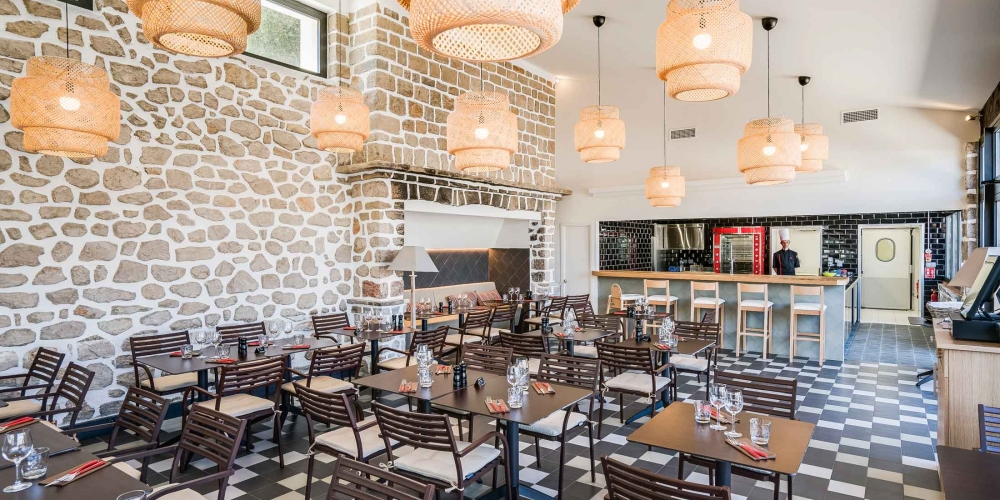 Hôtel

Appartement




BOOKING
The BBQ grill house restaurant welcomes you from April to October.
Our restaurant is currently closed until further notice. Thank you for your understanding. We look forward to welcoming you!
You will be charmed by the authentic and friendly cuisine of this restaurant. On the menu: grilled meats and tasty fish.
On the main square of the Ile des Embiez, appreciate the atmosphere and the dolce vita that are present here.
SCHEDULE
THIS WEEK
Day
Evening
Monday
Closed
Tuesday
Closed
Wednesday
Closed
Thursday
Closed
Friday
Closed
Saturday
Closed
Sunday
Closed
For a specific date

Le BBQ Grill
USEFUL INFORMATION
Le BBQ Grill
The Square,
Ile des Embiez
83140 Six-Fours-Les-Plages
FRANCE

Phone: 00 33 (0)4 94 34 83 02
Access
On the Ile des Embiez, take the main road down to the square. BBQ Grill is situated on the square next to the fountain.
CLOSURE OF RESTAURANT POSSIBLE WITHOUT NOTICE IN CASE OF EVENTS