THE SAINT-PIERRE HARBOUR OF LES EMBIEZ - Six-Fours-Les-Plages city
*Dynamic Harbour
*Family Harbour
*Natural Harbour
Certification labels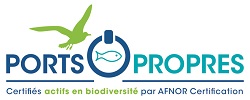 Hôtel

Appartement



43°O4,9 N
5°47,1'E

POINT DU CANOUBIE
FI(4) WR. 4S 3M 9-7 M

CANAL
VHF-9

GRAND ROUVEAU
OC(2).645M15M

MAX 40 METRES

3 METRES
DISCOVER ONE OF THE MOST BEAUTIFUL PLACES ON THE COAST..
ABOUT THE HARBOUR
Saint-Pierre Harbour on Ile des Embiez has 750 moorings for annual berthing, short-term visits or maintenance/repair. Open 24/7, the harbour offers a range of services for leisure crafts available through the year including security, refuelling, groceries, a chandlery, careening area, and more.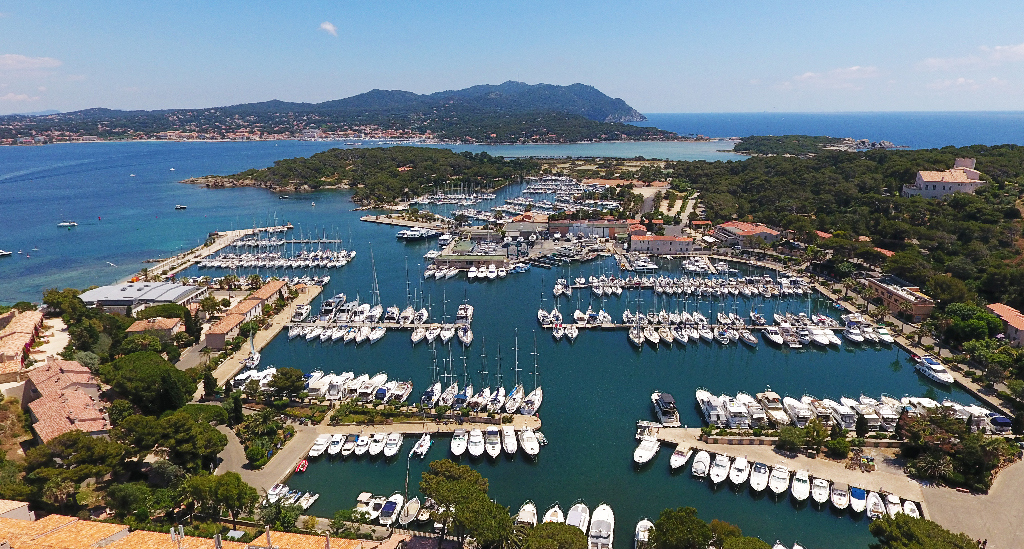 HISTORY
Saint-Pierre Harbour was established 60 years ago by Paul Ricard himself. After purchasing Ile des Embiez in 1958, Paul Ricard started building the harbour in 1960, dredging out the old saltmarshes in the north of the island. It was opened to boats in 1963 and extended eastwards in the 1970s.
A DESTINATION HARBOUR
When Paul Ricard acquired Ile des Embiez, he first dug out the harbour and then developed the island's amenities around it:
♦ Dining
A restaurant is open all year round with several catering options added during the summer season including a bakery, casual and fine dining eateries, food trucks, and more. Find all the practical information (opening hours, menus, booking, etc.) in the restaurant section in the WHAT TO SEE AND DO menu.
♦ Shopping
Souvenir shop, beach shop, supermarket (open all year round), bars, wine shop, chandlery…
♦ Village square
In the summer months, the main square hosts a busy programme of events including concerts, a market, open-air film screenings, themed days (stalls, fairs, etc.) and more. Check out the full agenda in the WHAT TO SEE AND DO menu.
♦ Activities
Ile des Embiez offers a wide range of activities to entertain guests of all ages through the summer season. Bike or quadracycle hire, land train, watersports (kayaking, paddleboarding, optimist sailing, etc.), pétanque courts, scuba diving, tennis courts, aquarium and museum. Find full details in the activities section in the WHAT TO SEE AND DO menu.
FACILITIES AND SERVICES
Saint Pierre Harbour on Ile des Embiez is perfectly sheltered from all winds and weathers. The harbour has 750 moorings and capacity for up to 150 boats (sail and motor) for daily berthing in high season.
On site, berths offer water and electricity supply and easily accessible toilet and shower facilities for short and long term visitors. Two washing-up points are also provided plus a self-service laundry, supermarket and chandlery. Wi-Fi is free and mail can be deposited at the Harbour Master's office. A first-aid post is open through summer.
The Harbour Master's office holds a number of events for boating visitors including the 'sea safety' day in partnership with the SNSM (National Sea Rescue Society) and the 'BiodiverSea Day', a big clean-up operation of the coastline, harbour, saltmarshes and walking trails.
ONE OF THE BEST HARBOURS ON THE CÔTE D'AZUR
Saint Pierre Harbour is widely known as one of the finest on the Côte d'Azur for its amenities, the range of services available, its environmental policy (see the environment section) and the quality of life on Ile des Embiez.
USEFUL INFORMATION
CAPITAINERIE - Canal VHF 9
+ 33 (0)4 94 10 65 21 / capitainerie@paul-ricard.com
île des Embiez, 83140 SIX FOUR LES PLAGES
THE HARBOUR IN FIGURES
– 750 moorings
– Berthing capacity of up to 150 boats a day in high season
– Vessels up to 40 metres in length, 7.5 beam and 3 metres draft
– 3 toilet blocks around the harbour
– 2 washing-up points
– Fuel station open 24/7 (diesel and SP 95)
– Haul-out area (with 35-tonne lift) and slipway
MOORING
Saint Pierre Harbour welcomes sailing and motor vessels up to 40 metres in length and 3 metres draft, whether you want to stay for a few days or all year.
Mooring for a few hours during the day is possible when the harbour is not full.
ANNUAL BERTHING 
An annual licence at Saint Pierre Harbour on Ile des Embiez entitles holders to water, electricity, use of toilets and showers and a personal annual shuttle pass between Ile des Embiez and Le Brusc in Six Fours (all year) and Sanary (July/August) — unlimited return journeys. Annual passes are also available at discounted rates for the family.
If you want to berth your vessel on Ile des Embiez, please contact us to be added to the waiting list.
BERTHING 
Visitors berthed at Saint Pierre Harbour on Ile des Embiez, whether for short or long stays, appreciate what this charming destination has to offer. With no cars permitted on the island, it's the perfect place to get away from it all. Enjoy a variety of restaurants, activities, shops and entertainment. Not to mention breathtaking views, a selection of beaches and unspoilt creeks where the water is crystal clear.
For berthing requests, please follow the procedure in this document: SAINT PIERRE HARBOUR BERTHING REQUEST PROCEDURE.
FAIRING
Located behind the Harbour Master's office, the careening area (a concrete surface equipped with a lift and boat cradles) has a 35-tonne lift and provides a range of services all year round.
CAREENING SERVICES
– Hull cleaning
– Anti-fouling paint
– Crane arms
– Lifting onto slings, and other services
A designated area for hazardous waste (used cloths, paint cans, oils, batteries, etc.) is also open 24/7 for use by visitors.
SERVICES AVAILABLE ON THE ISLAND
While your vessel is undergoing maintenance or repairs, you can stay in one of our accommodation facilities on Ile des Embiez (4* hotel and seasonal holiday apartments) and make use of the amenities, services and leisure activities on the island (subject to seasonal availability).
Please enquire for further information.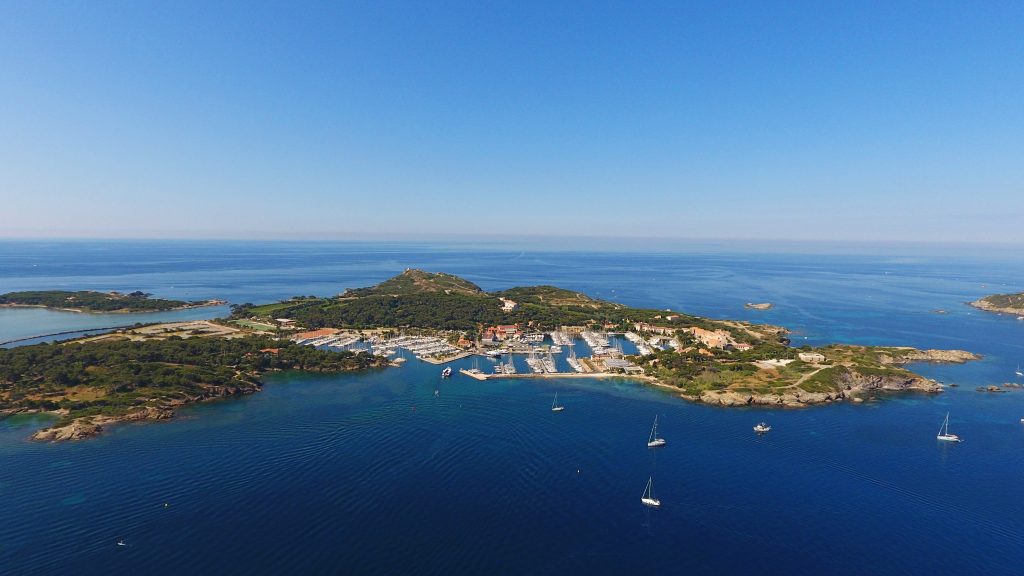 PAUL RICARD'S ENVIRONMENTAL POLICY
Last updated on 13/02/2019
Paul Ricard has pursued a sustainable development strategy for its harbour since 2004.
Our 'clean harbours' ISO 14001 and ACJ 81-030 certifications obtained and renewed over the past 14 years are proof of the continuous efforts we make to improve our environmental performance.
We factor the environment into all of our decision-making. Everyone, including harbour visitors, employees and suppliers, is actively involved in our comprehensive approach to improving the local environment on the island and limiting the impact of the harbour and its activities.
To strengthen our commitment to protecting local biodiversity, we decided to include the new 'clean harbours active in biodiversity' standard (ACJ81-032) in our environmental management system.
Our commitments to continuously improving our environmental performance:
– Manage our facilities to meet our compliance obligations,
– Identify, assess and restrict any significant impact of our activities on the environment,
– Adopt environmental measures to preserve the water, air, land and biodiversity, above all by reducing pollution and emissions in the natural environment,
– Pass on best practices to staff for protecting the environment,
– Communicate with all stakeholders on the objectives and methods of our environmental policy.
By meeting these commitments, Paul Ricard earns recognition as a company actively working towards environmental protection.
This requires the direct involvement of all employees and their management staff in their day-to-day duties.
This policy and our environmental goals are examined on a yearly basis at the annual management review.
Saint-Pierre Harbour on Ile des Embiez has been committed to the environment since 2004.
Today, thanks to the practical actions implemented, the daily efforts of staff and the active participation of our harbour visitors in improving the environment and reducing their impact on it, Saint-Pierre Harbour on Ile des Embiez has won several environmental certifications.
HARBOUR OBJECTIVES
– Manage and reduce waste and promote recycling: recycling bins around the harbour, and a hazardous waste collection area;
– Manage waste water and limit emissions and pollution from boats (fuel, waste water, run-off, etc.): careening area over a collection pit, modern, clean and pleasant toilets;
– Reduce energy consumption (water, electricity, etc.): LED lighting, repairs of immediate leaks, consumption monitoring;
– Protect biodiversity: biohut installation and weekly monitoring.
LABELS AND CERTIFICATIONS
– ISO 14001
Saint-Pierre is the first harbour in Var to be ISO 14001 certified. This is an international environmental management standard. It consists of identifying the harbour's impact on the environment and putting in place tools and procedures for reducing this impact.
– CLEAN HARBOURS – ACTIVE IN BIODIVERSITY
'Clean Harbours' is a European environmental management standard for harbours which has established a set of obligatory environmental standards, such as:
– A careening area over a collection pit to prevent waste water running into the sea;
– A specific area for collecting hazardous waste;
– Installation of a black water pump;
– Adequate number of well-maintained toilets for harbour visitors;
– Increased awareness among harbour visitors and boating professionals to promote best practices;
– Training for Harbour Master's office staff.
– BLUE FLAG
This European environmental quality scheme has a set of criteria containing obligations to meet to protect the environment, such as:
– Provide recycling facilities;
– Run environmental outreach initiatives;
– Provide clean water.
INFORMING HARBOUR VISITORS
Visitors to Saint-Pierre Harbour on Ile des Embiez, whether staying short or long term, are encouraged to help protect the environment and keep the place clean and tidy by following these 7 golden rules:
1- Use the waste bins provided and recycle
2- Take hazardous waste (engine and other oils, paints, solvents, oily waste, etc.) to the designated area
3- Use the toilet facilities in the harbour instead of on your boat
4- Reduce your water consumption, especially when washing your boat
5- Use products that are friendly for the marine environment
6- Respect your neighbours and others (e.g. noise)
7- Keep your dog on a lead around the island and collect any waste – dog waste bags are available from the Harbour Master's office and the information centre
PARTNERSHIP WITH THE PAUL RICARD OCEANOGRAPHIC INSTITUTE
The Paul Ricard Oceanographic Institute provides expertise and advice to the Harbour Captain's office staff. They lead awareness and protection actions together, such as talks and debates, the 'BiodiverSea Day', screenings of environment-themed films and documentaries, and biohut monitoring.
BIOHUTS
A Biohut® is an artificial habitat that restores the ecological nursery function by protecting post-larvae and juvenile fish from predators, allowing them to develop to 'refuge size' and contribute to the effective growth of adult populations. (Source: Ecocéan). As part of the SAR-LAB programme, Saint-Pierre Harbour on Ile des Embiez is now home to 95 biohuts of different types located under pontoons, on the sea wall, along the quays and other spots. The Paul Ricard Oceanographic Institute monitors the biohuts weekly through biosurveys. Read the Ecocéan brochure about biohuts