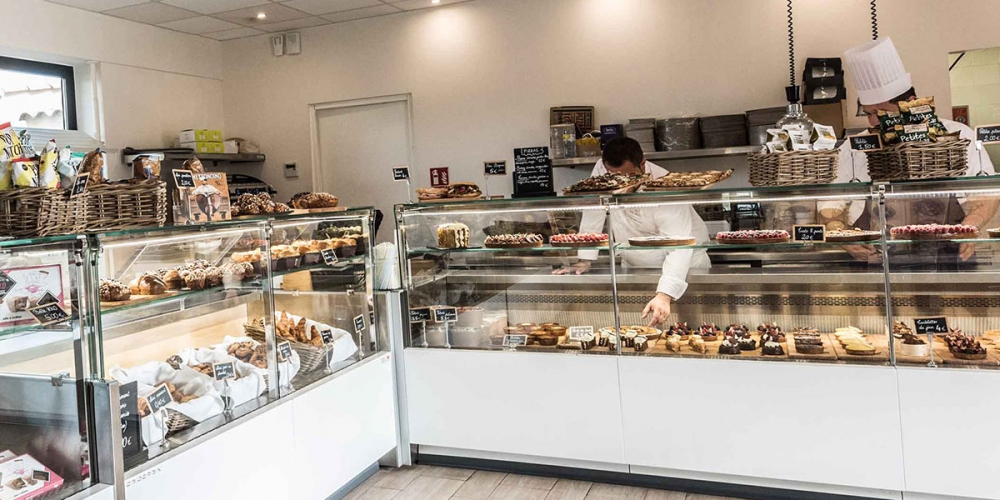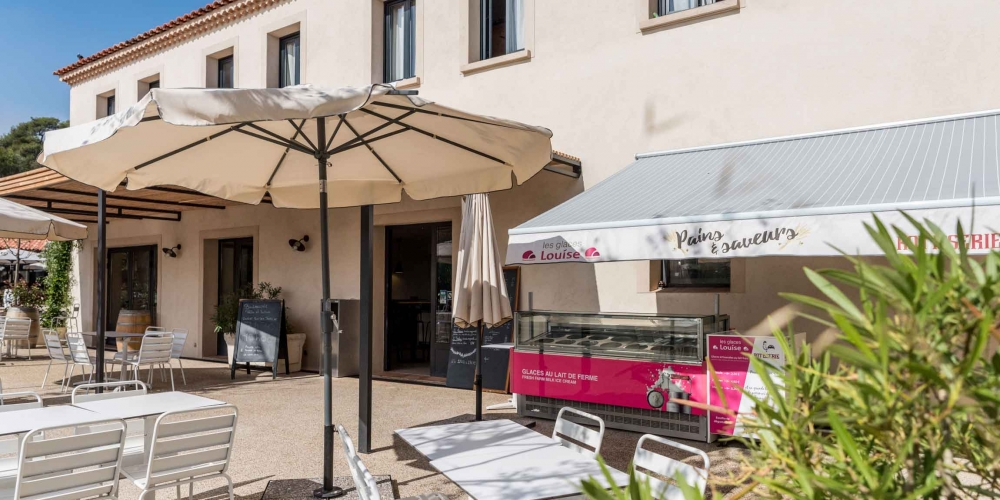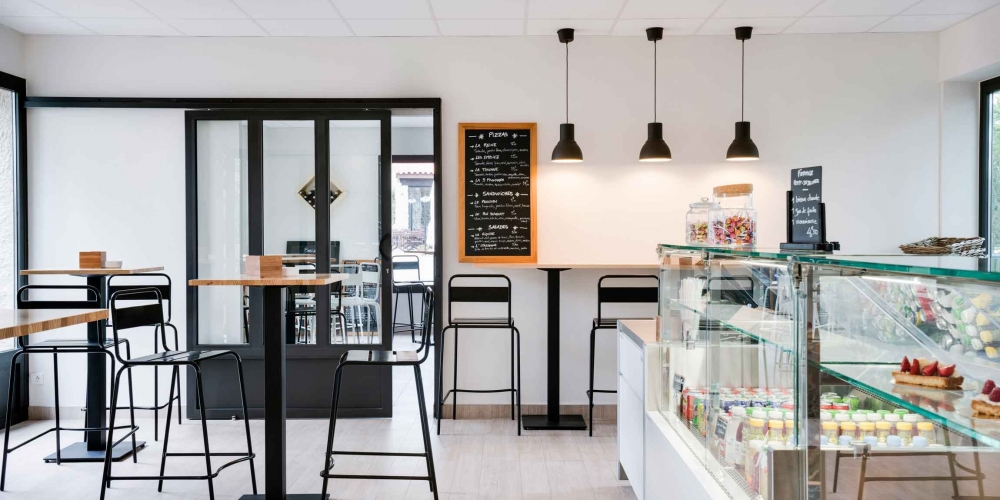 Hôtel

Appartement



Pains et Saveurs - Caterer/bakery
Brasserie & restaurant with friendly atmosphere
Pains et Saveurs, the caterer/bakery, welcomes you from April 19th to October 31th 2019.
Pains et Saveurs offers typical products of the bakery: bread, pastries, cakes, sandwiches, small savory pies … It also offers a fast and qualitative cuisine, to be consumed on the spot in its air-conditioned room, under the umbrellas of its splendid terrace or to take out: pizzas, homemade dishes or roasted chicken with its diced potatoes (to order).
Enjoy the breakfast offer, available from 7.30 am with pastry and hot drink.
The Louise ice cream shop, just outside the Pains et Saveurs bakery, offers fresh ice cream and homemade fruit sorbets with delicious flavors.
SCHEDULE
THIS WEEK
Day
Evening
Monday
Closed
Tuesday
Closed
Wednesday
Closed
Thursday
Closed
Friday
07:00 - 18:00
Saturday
07:00 - 18:00
Sunday
07:00 - 18:00
For a specific date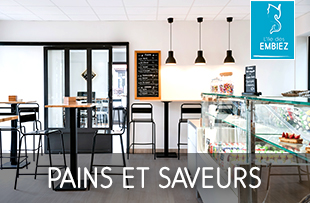 Pains et Saveurs - Caterer/bakery