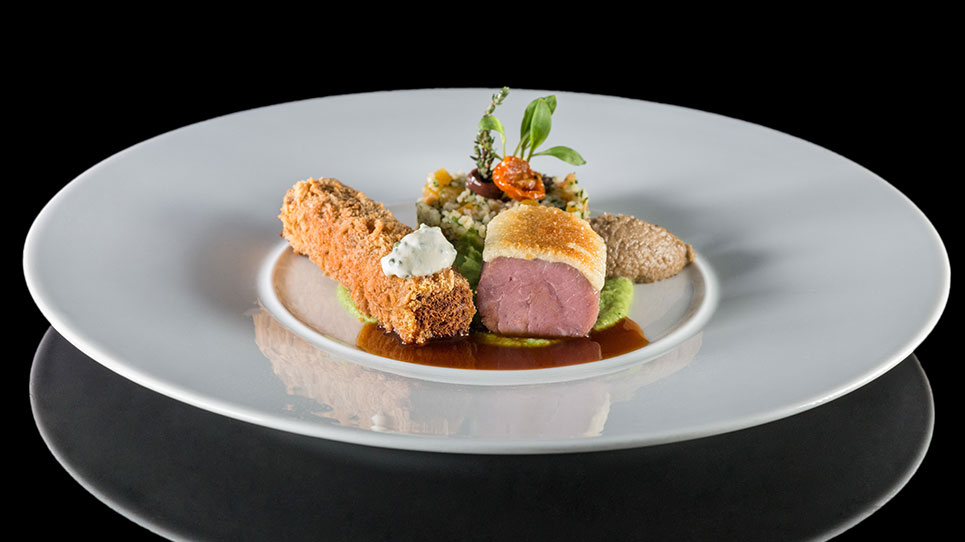 CATERING AT YOUR EVENTS: BANQUETS, BUFFETS, COCKTAIL RECEPTIONS, BREAKS AND BRUNCHES
As part of the organisation of your event, whether a research day, business meal, residential seminar, group trip or gala dinner, catering is a key factor. We have produced ranges, set menus and offers to provide the formula to suit both yourself, as well as your event, participants and budget.
OUR CHEF, A HOLDER OF THE TITLE MEILLEUR OUVRIER DE FRANCE FOR DISTINGUISHED CRAFTSMANSHIP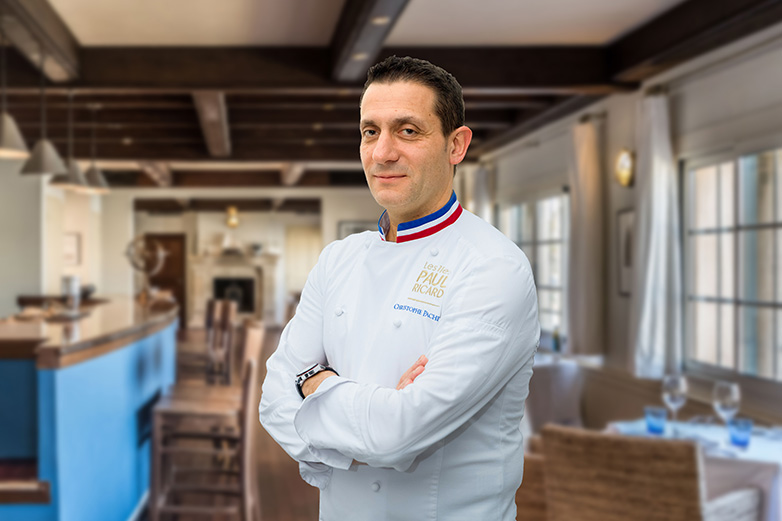 Trained by Joël Robuchon, Christophe Pacheco worked in prestigious restaurants before opening his own, for which he was awarded his first Michelin star in 2004.
Having arrived on the Paul Ricard islands in 2015, he selects—for the islands' restaurants—the best products, favouring local produce for fruits, vegetables and fish, products with the Label Rouge French mark of quality for poultry, and the Charolais or Irish varieties for beef (Hereford). He is also keen on choosing producers that respect animal well-being and help protect species. Furthermore, he has set up several procedures for fighting food waste.
Christophe Pacheco is supported by a restaurant brigade that is as professional as it is passionate.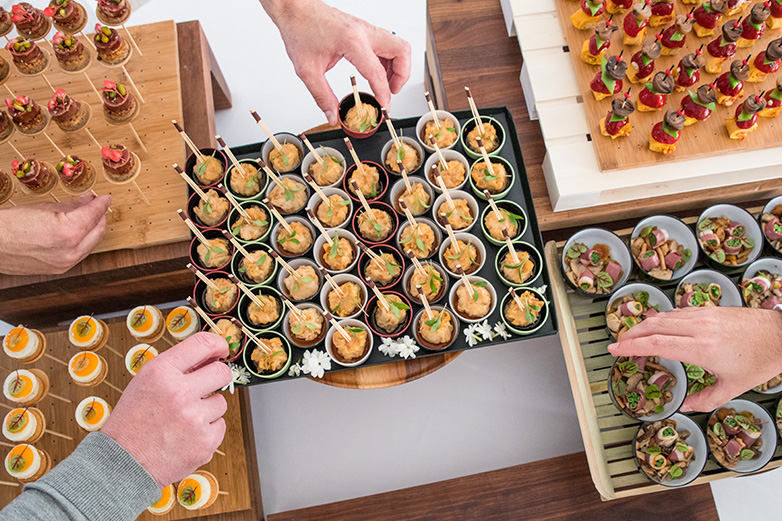 OUR CHEF OFFERS YOU
Set Menus
Buffets, Cocktail Receptions, Themed Bars, Brunches
Breaks
Aperitifs, Bars, Wines
Special Offers in Our Restaurants
Feel free to contact us for our catering brochures:
Excellent table service, with plated service dinner on the Esplanade Sainte-Marthe. All the guests liked the dinner, with the plates served hot and food highly refined. The cocktails were also of a premium quality. Well done to the chef and his team! In particular, all the catering teams were very likeable, attentive and considerate. A real pleasure.
Events and Trade Fair Manager for an international firm in the nautical industry