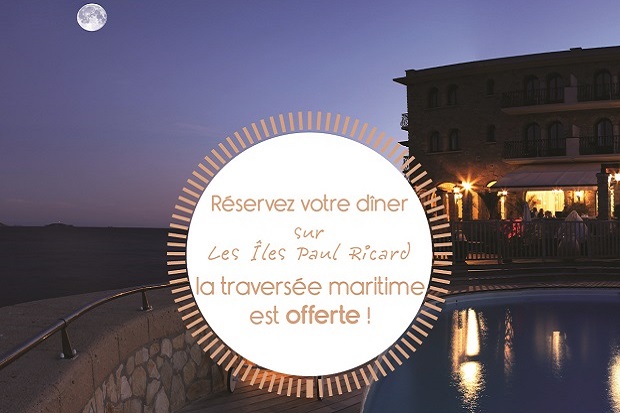 For all of the high season, you can benefit from a free boat crossing starting at 7 pm from the harbour of Bandol, from Le Brusc in Six Fours and from Sanary (on July and August), to come and dine in one of our restaurants!
For the Ile de Bendor, the offer is available for dinners in Le Delos, La Terrasse de Bendor, Bendor Village and Plage & Le Grand Large (independent restaurant).
For the Ile des Embiez, the offer is available for dinners in Chez Charles, Le BBQ grill, Le Garlaban and Les Jardins d'Hélios.
Offer available only for dinner reservations and according to availability.
Please find useful information about the restaurants (opening/closing times…) on our website page "restaurants".