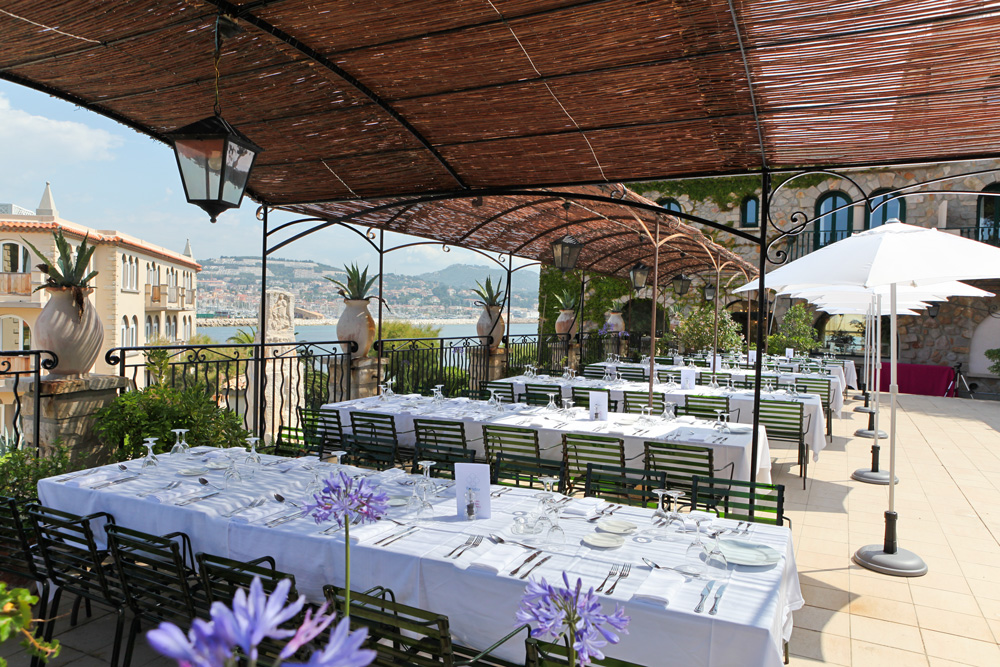 Evènements privés
Multiples possibilités
CADRES D'EXCEPTION POUR L'ORGANISATION DE VOS EVENEMENTS PRIVES, LES ILES PAUL RICARD OFFRENT DE MULTIPLES POSSIBILTES
With a choice of many different spaces overlooking the azure waters of the Mediterranean, your celebration can be organised both indoor and outdoor, a meal in the pine forest, brunch on the promenade of the beach, evening gala in the reception room…
You can almost make the whole island of Bendor with its 7 hectares private for events for up to 130 people with an accommodation capacity of 65 rooms. Treat yourself to an island for the event of the year!


The Ile des Embiez with its 95 hectares of nature, vineyards and pine forests offers the possibility to organise events of great importance but also close off intimate private spaces. We propose, for example a Provencal farmhouse with 6 bedrooms, a beautiful living-room and a large kitchen with a private garden, terrace and pool for absolute privacy.

Our new chef, Christophe Pacheco, Meilleur Ouvrier de France 2011, curates high-quality meals. He uses fresh seasonal product and fosters close relationships with regional producers.
He and his team will respond to your expectations for buffets, seated meals, cocktails, gala dinners, theme dinners… for up to 600 guests.