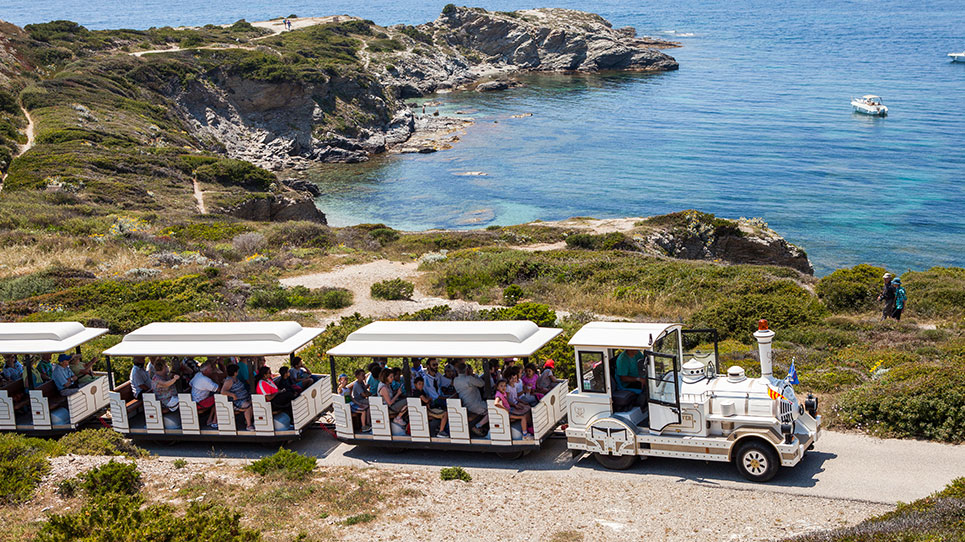 YOUR GROUP DAY IN PROVENCE
From €29 (excl. tax) per person
Are you looking for somewhere close to Toulon and Marseille to bring together the members of your association or club? Are you a coach-tour firm and do you organise group outings? Are you looking for the perfect excursion? We offer a Discovery Day: an all-inclusive package for a trip to the islands of Île des Embiez in the Var department.
Three good reasons to organise your group trip on Île des Embiez :
Change of scenery: this begins when you step onto the shuttle boat that takes you to your destination (twelve minutes to Île des Embiez),
Setting: you'll discover an island, crystal-clear water, beaches, coves, flowers, trees and more.
Culture: your group will have the chance to discover history, artworks, statues and more.
Example of a group Discovery Day on Île des Embiez:
9.30 am – Meeting at the Port du Brusc marina, in front of the departure pier for Île des Embiez
9.40 am- Departure by boat
9.52 am – Arrival on Île des Embiez
10.00 am – Departure in a little train for a guided tour of the island with Christian
10.40 am – Break at Fort Saint-Pierre to visit the aquarium of the Paul Ricard Oceanographic Institute
12.00 pm – Meet up at the restaurant for lunch
2.00 pm – Walk, with informative signs along a nature trail
4.00 pm – Return boat trip after a day full of discoveries!

Enjoy our Discovery offer:
Those who took part left with stars in their eyes. Their time spent on your beautiful island will remain in their minds and it recharged everyone's batteries to stay on course.
Project Manager at an events agency