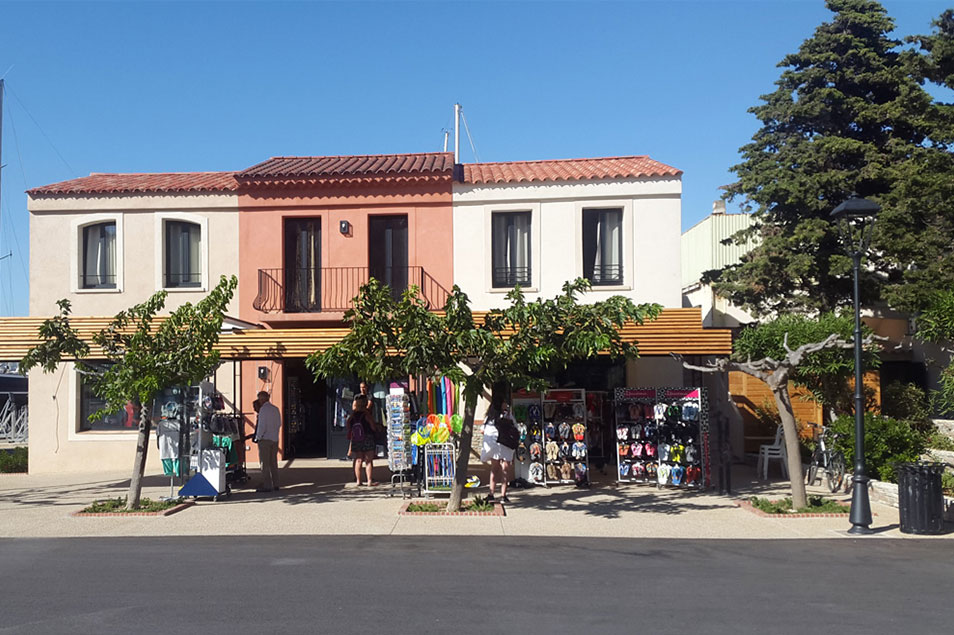 Hôtel

Appartement



Shopping
Enjoy souvenir shops and shops with accessories, clothes and food.
ABOUT
At the Place de l'Embarcadère near the pier:
The Casino Shop Open all year round, it offers fresh fruit and vegetables, food products, drinks, products for the home (cleaners…), etc.
In July and August 2021: From 8:00 am to 8:00 pm, open every day.
Except summer contact us.
Contact: 0033 (0) 4 94 10 67 72
Accastillage Diffusion, the shop for boat equipment, is open from 9.00 am to 12.30 pm and from 2.00 pm to 6.00 pm from Monday to Saturday (closed on Tuesday) and on Sunday mornings. During the summer it is open every day.
On the main square:
L'Arbousier
Welcomes you from April to October and proposes beach accessories (towels, toys for children…), bathing suits, clothes…
The estate shop with the wine of Ile des Embiez and with "Les P'tits Accessoires des Îles" (foutas, candles, bags, hats…)
Trésor Bohème, sale of artisanal jewelry and accessories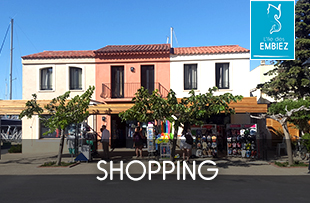 Shopping
île des Embiez
For further information, please contact us. Phone: 0033 (0)4 94 10 65 20
LOCATION
île des Embiez
Ile des Embiez
83140 Six-Fours-Les-Plages
FRANCE