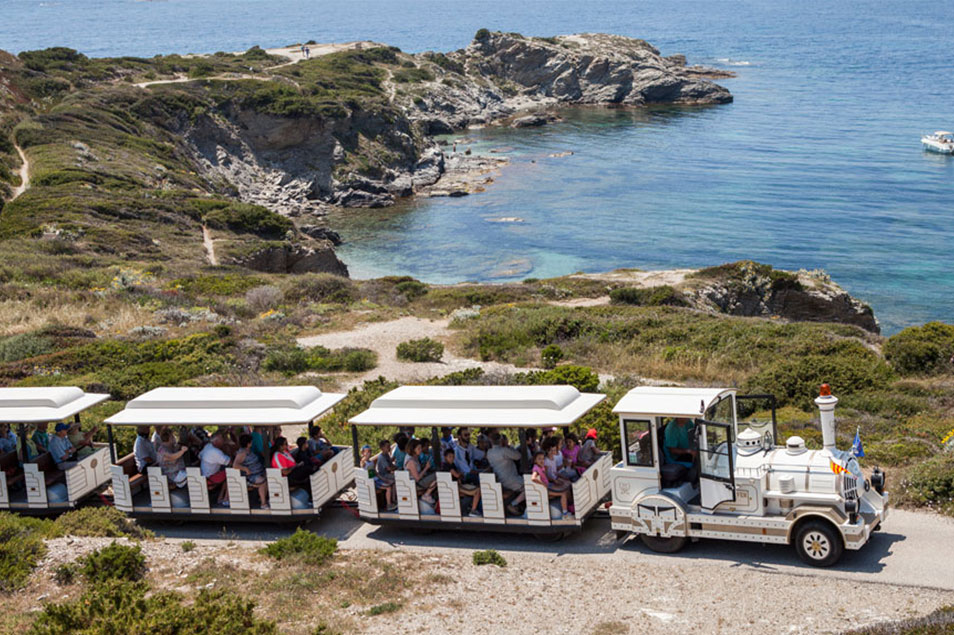 Hôtel

Appartement


ABOUT
Do you want to visit our island? Call a well-known person on the Ile des Embiez: Christian Griesser, conductor and manager of our famous fun train! In love with the island, every year this passionate train conductor drives hundreds of adults and children all around the island, which he speaks of with love and generosity.
Operating 7 days out of 7 during high season, the train departs from the Obelisk near the main square. Duration of the ride: 40 minutes.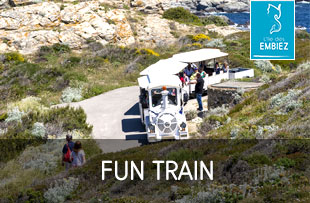 Fun train
ile des embiez
Open during high season, group tours on request.
Contact: Christian Griesser +33 (0)6 88 69 76 78
* Management reserves the right to cancel or modify trips and schedules, in case of bad weather, change of activity or for security reasons. Thank you for your understanding.
LOCATION
ile des embiez
Ile des Embiez
83140 six-Fours-Les-Plages
FRANCE
Access
Departure/arrival of the fun train are located at the obelisk close to the island's plaza and the pétanque grounds, facing the « port des jeunes